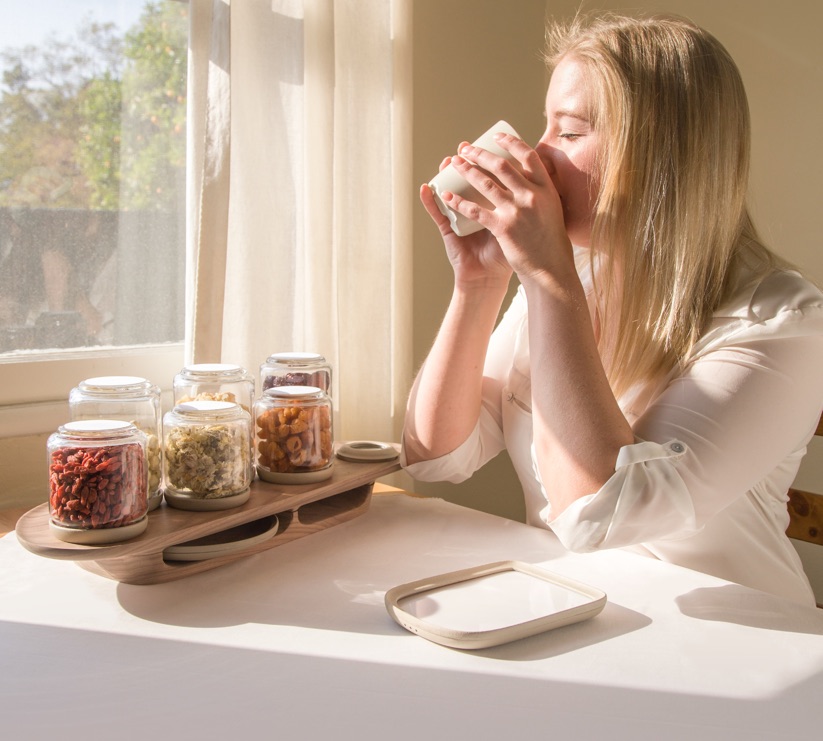 Meiri
Challenge
Design a product/interface system that improve health and wellness.
Solution
Product/interface that supports your everyday health through Eastern Medicine.
Design Criteria
NATURAL ALTERNATIVE

Provide a choice of Eastern Medicine as more natural and sustainable alternative to Western Medicine.

SIMPLE HABIT

Easy simple habit that busy users in modern life can add to their daily routine.

DAILY PREVENTION

Preventative goes long way, but needs to be done every day. Not occasionally.

OWNERSHIP OF HEALTH

Communicate with your body daily, as active healthcare. Not just seeing a doctor when you are not doing well.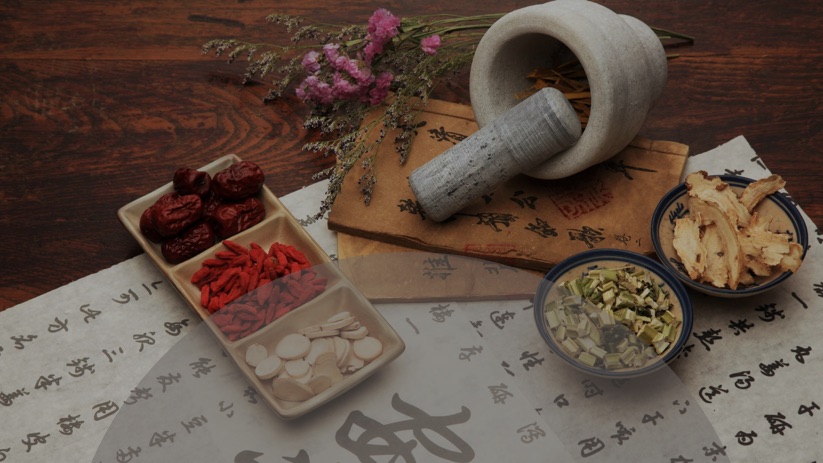 What Do People Think About Eastern Medicine?
It's part of life. I take Western Medicine if it is urgent, but I try not to. I am a believer because it works for me!

Sean

(Tried several times)

My mother cooked the herbs for me, but the smell and taste was awful! I also couldn't see the direct result

It's little hokey, but I don't really trust any medicine in general. I like how it is better for the environment.

Nicole

(Practiced in the past)

It made my symptoms so much better. I like how I felt I was in control of my body. Price was very reasonable too.

Angela

(Only tried acupuncture)

I need to see numbers that show that it works. I would choose if it is easier than getting supplement drugs.

Mark-Anthony

(Acupuncturist)

Works best with both herbs and acupuncture. I subscribe herbs in pill format because all my customers are Non-Asian, and it is easier for them.
Initial Ideation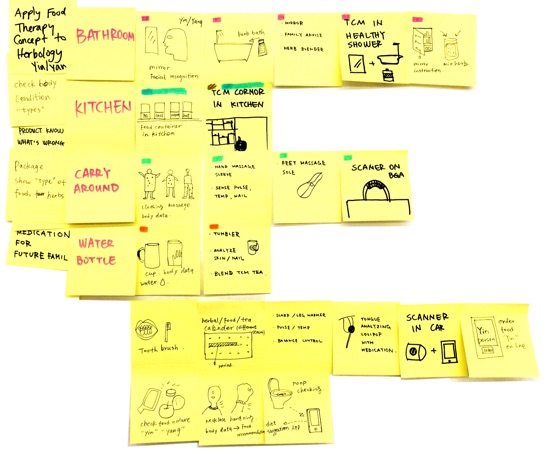 Ideation evolved around team brainstorm followed by quick mock-up and tested through roll play.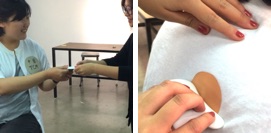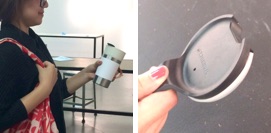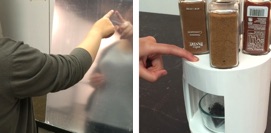 From user feedback, we chose Concept C as the direction to go with.
What Does Meiri Mean?
Meiri means "every day" in Mandarin Chinese. We wanted our users to notice the subtle change in their body condition every day.
What Does Brand Meiri Represent?
Unlike other product with futuristic UI/UX, we wanted to achieve warmer atmosphere with Meiri. Here are some keywords for Meiri brand:
Wireframe
Product
Interface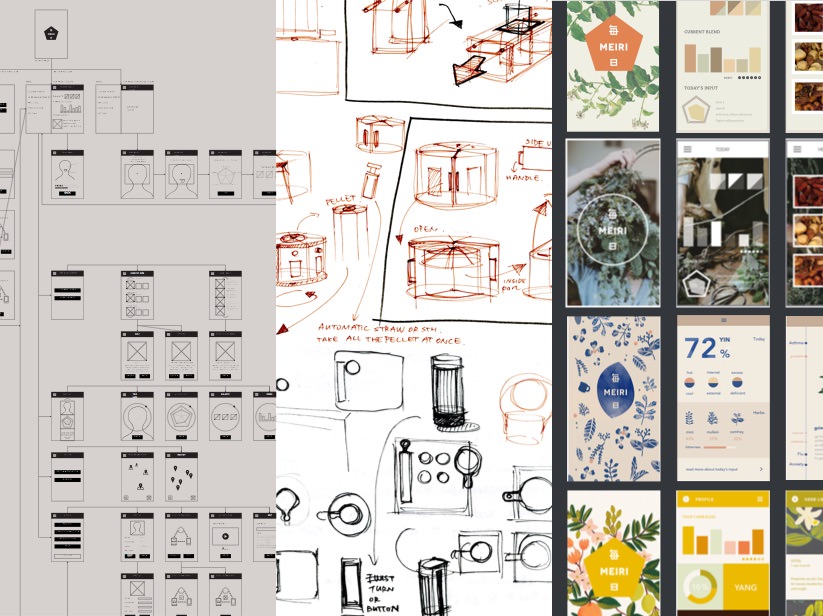 All three were refined weekly to find the best scenario of the system.
Evolution of Scenario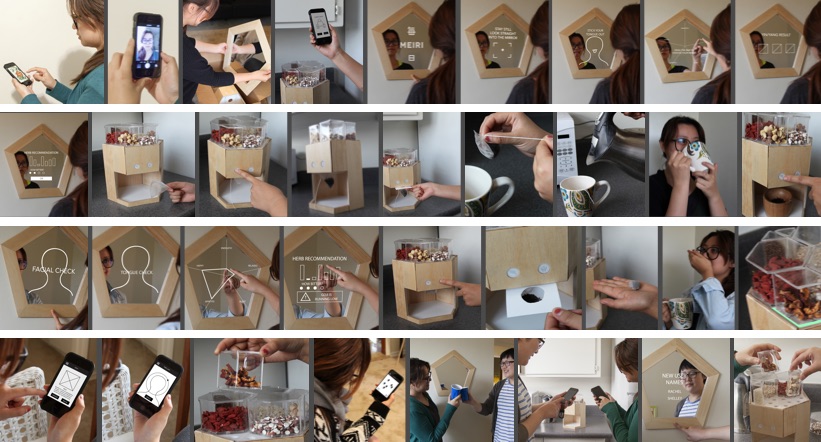 Three big changes made in weekly refinement:
Automatic herb blender
Pill made within blender
Multi user scenario
Guide users to blend herbs
Pill sold separately
Keep it personal use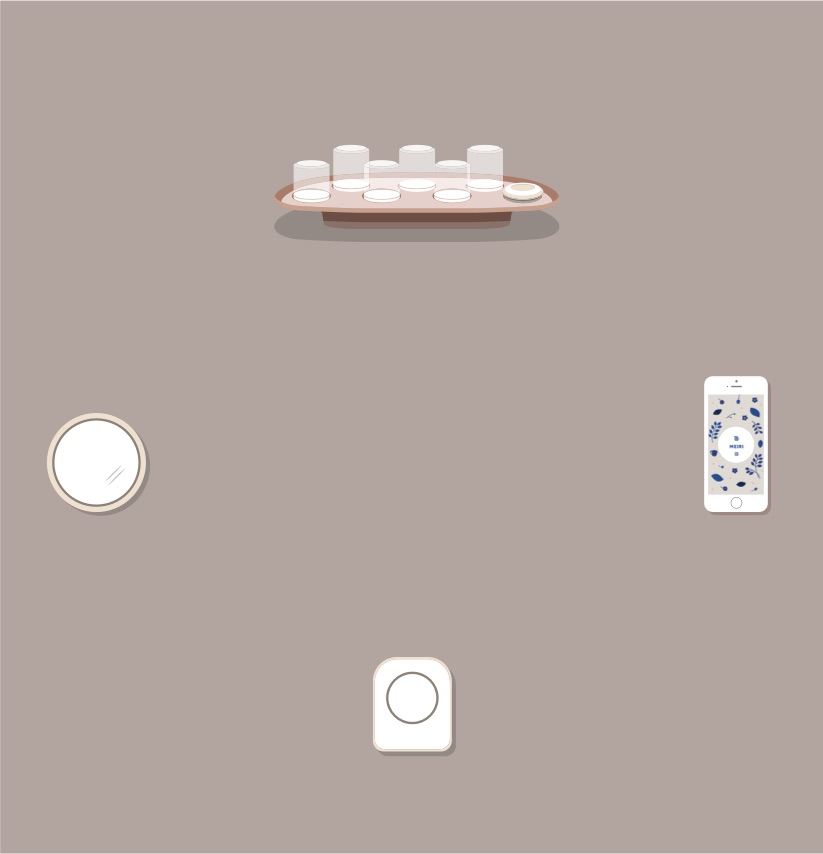 UI Flow Chart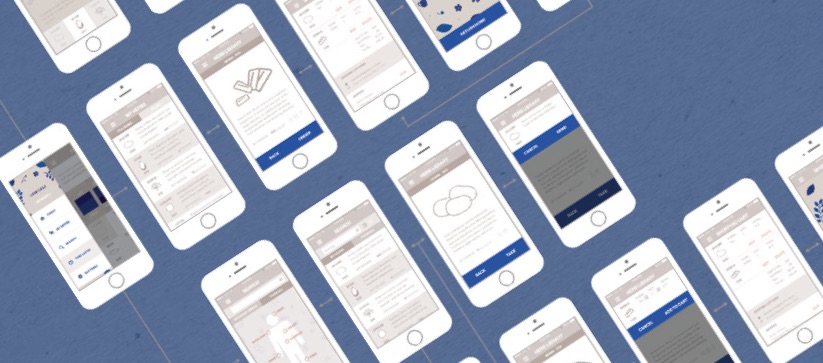 Product Features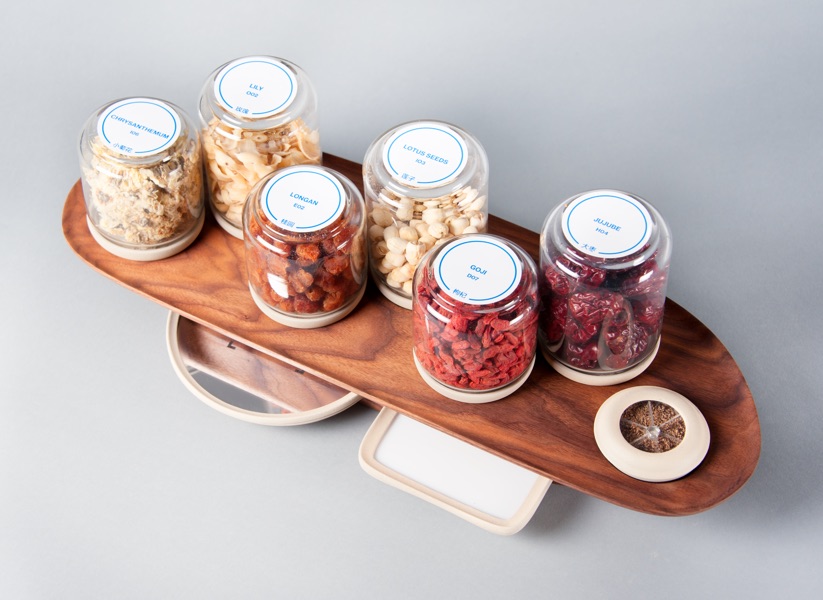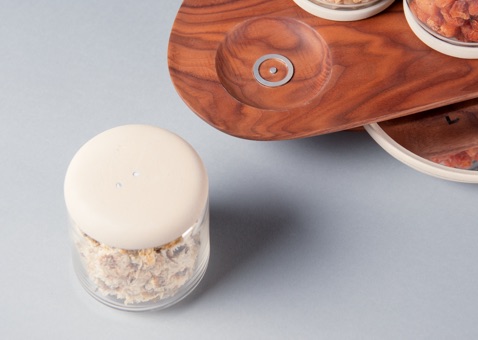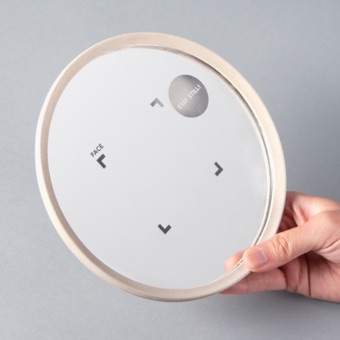 Installation for Final Presentation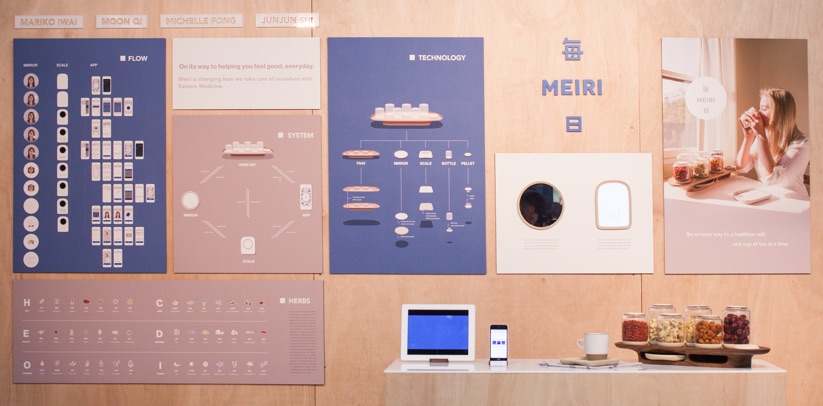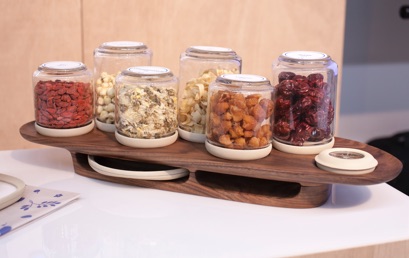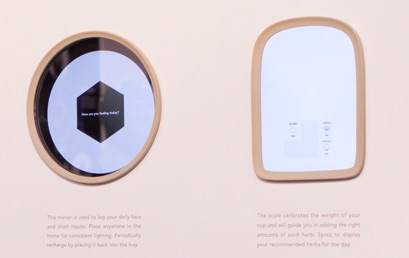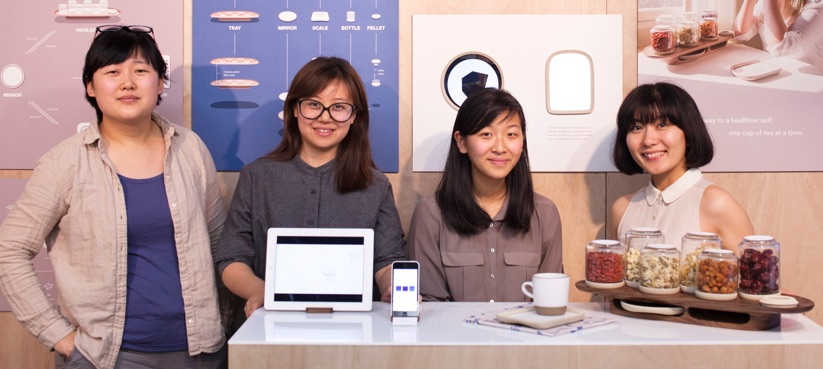 Benefits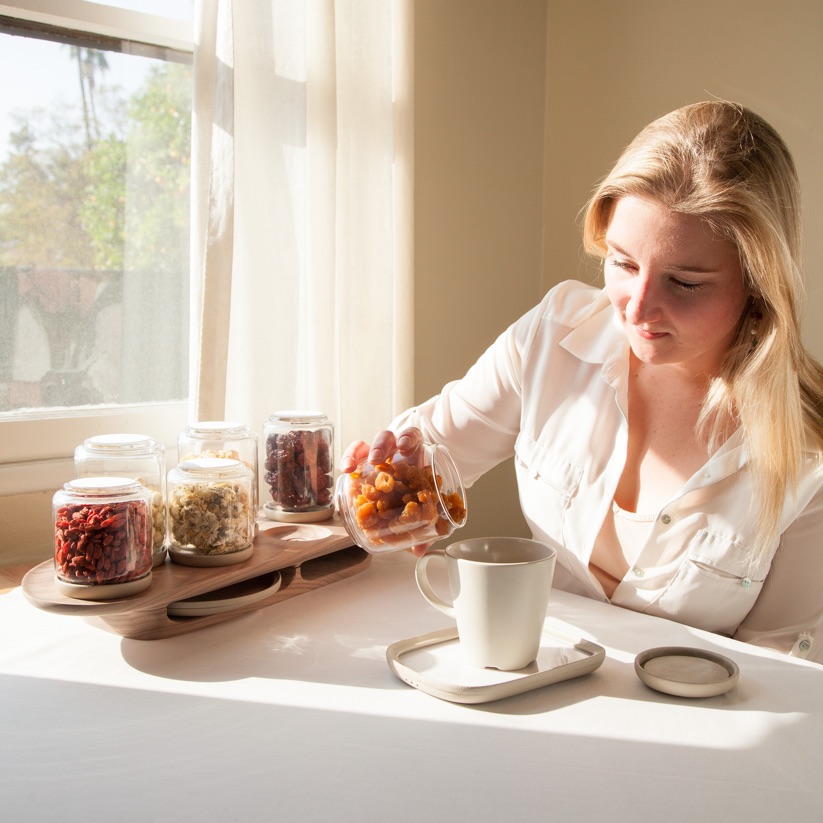 Very Special Thanks to:
[team Meiri]
Michelle F.
Moon Q.
Junjun S.
Brian B.
Dana D.
Nicole E.
Chi Ching F.
William G.
Jeff H.
Takafumi I.
Mark-Anthony J.
Sai J.
Angela L.
Alaina M.
Sean W.
for Interviews, Advice, and Support.