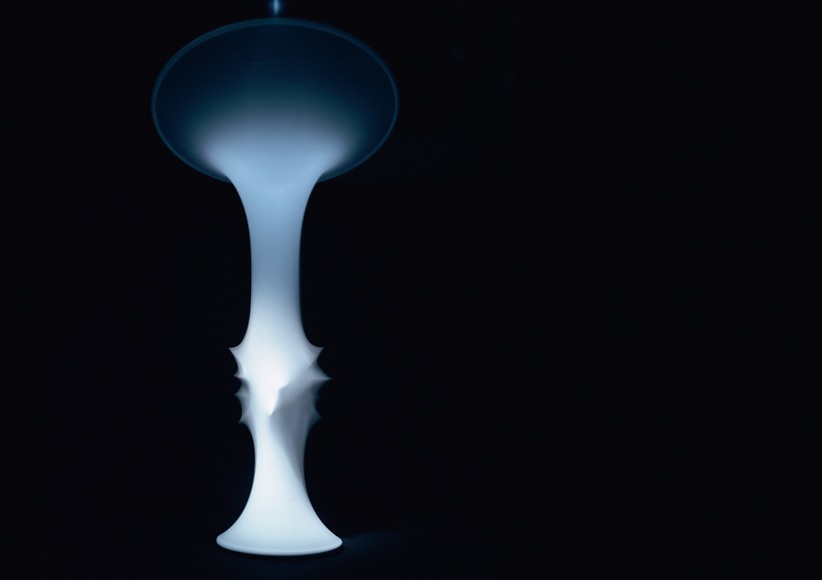 Ephyra
Solution
Ephyra, designed by Shunji Yamanaka is a simulation of mankind's future creations. I took charge as project leader, managing schedule, expense and logistics. As well as production, prototyping, and exhibition set up with my team.
The Team
Design & Direction

Research Cooperation

Wakita Lab. at Keio Univ. SFC

Production

Mariko Higaki, Michihiko Ueno, Yosuke Ushigome

Frame Design

Masaki Shimomura

Programming
Fabric Experiment
Our first attempt to see the stretch and silhouette of the fabric. We made a structure with wooden rods. Trying to find the best balance of the tense of fabric.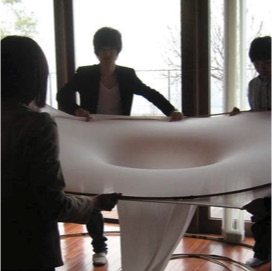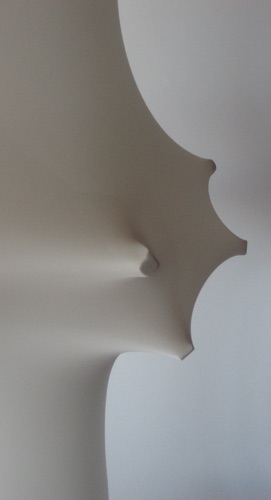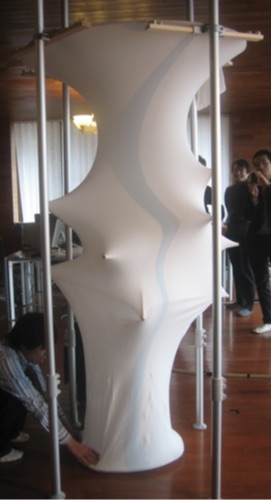 Frame Structure
The number of tentacles was decided as 12 from the tensegrity structure. Various models were made to decide the design of frame to support the air cylinders.

Electronics
First tested with working prototype made with universal board. Then went to the final PCB prototype.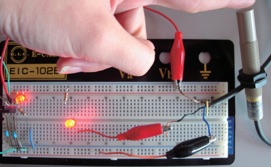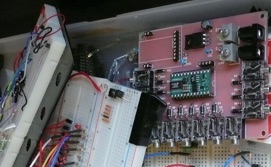 Manufacture
Sensor cap to grab the capacitive sensor was manufactured by hand with milling machine. The frames were made by sheet-metal manufacturer.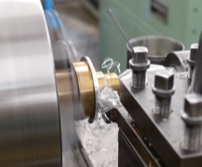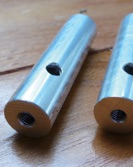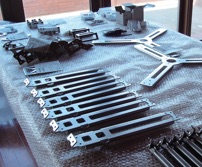 Setup
In order to finalize this robotic interface, we spent a day at the site to set up. Biggest challenge was to fix the fabric to the right tension and height, since we were not able to test this beforehand.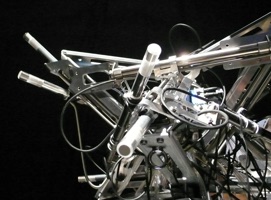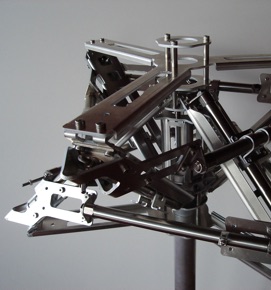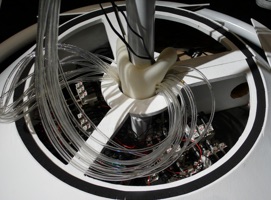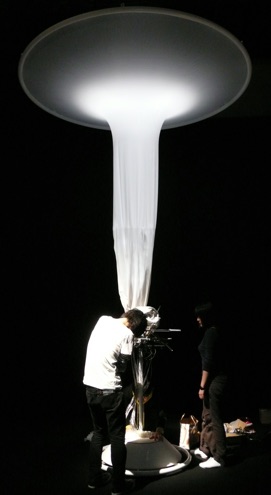 Exhibition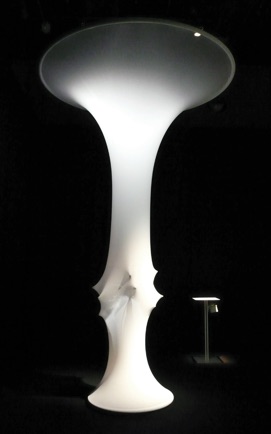 TOKYO FIBER 07 SENSEWARE
Aoyama Spiral, Tokyo Japan,
26–29 April, 2007.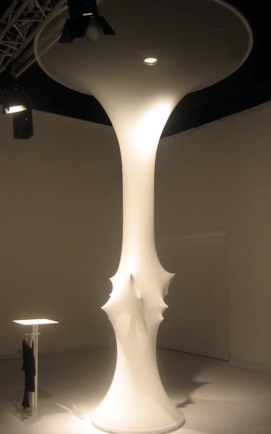 TOKYO FIBER 07 SENSEWARE Paris
PALAIS DE TOKYO, Paris France,
26–28 June, 2007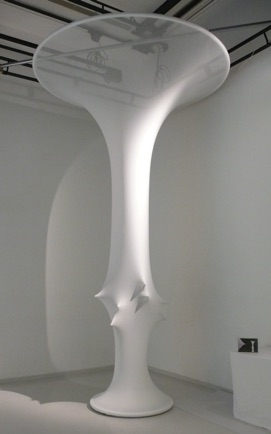 Wakita Lab Exhibition
Hillside Terrace, Tokyo Japan
8–9 September, 2007.