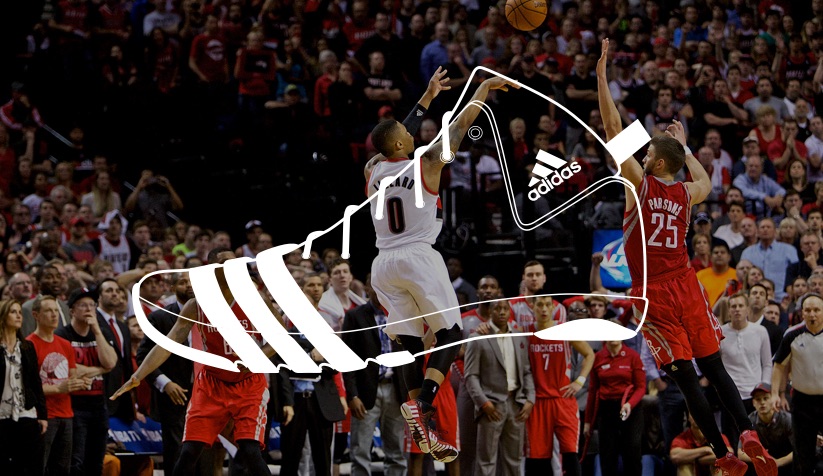 From Scratch
Challenge
Design a footwear for AAU basketball team as part of Damian Lillard signature series (in 2 weeks!)
Solution
A basketball shoe designed for children to grow as NBA player, with more agility, and less injury.
Design Criteria
LIGHTWEIGHT

Minimum feature and material to play in child's weight and height

AGILE

Encourage children to use their toes for agility development

LESS INJURY

Reduce the most common injury of ankle inversion

INVESTMENT

Focus on muscle growth instead of immediate performance result
Inspiration: Damian Lillard

Shooting Over Milk Crate
Born in rough neighbor in Oakland. Grew his love for basketball from shooting over milk crate hoop that his grandfather made.
Play it Simple
Especially in big moments, Lillard goes back to basics, and plays it simple.
Love for Team
Lillard has a habit of pointing to the front of his jersey (the team name) than the back. Has team-first mindset.
Starting From Scratch
"Chose number zero because I'm from Oakland, went to school in Ogden and now playing in Oregon. And am starting from scratch"
Current Products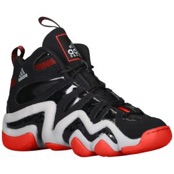 adidas Kid's Rose 4.5 / $110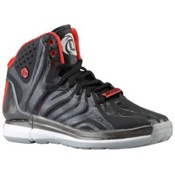 adidas Kid's Crazy 8 / $90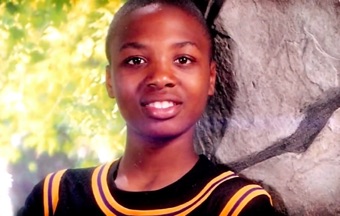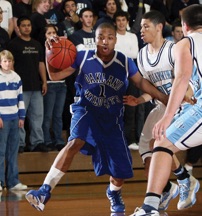 What if...
you can design a shoe for Damian Lillard when he was ten years old?
What shoe will allow him to grow as better player?
Initial Idea Sketches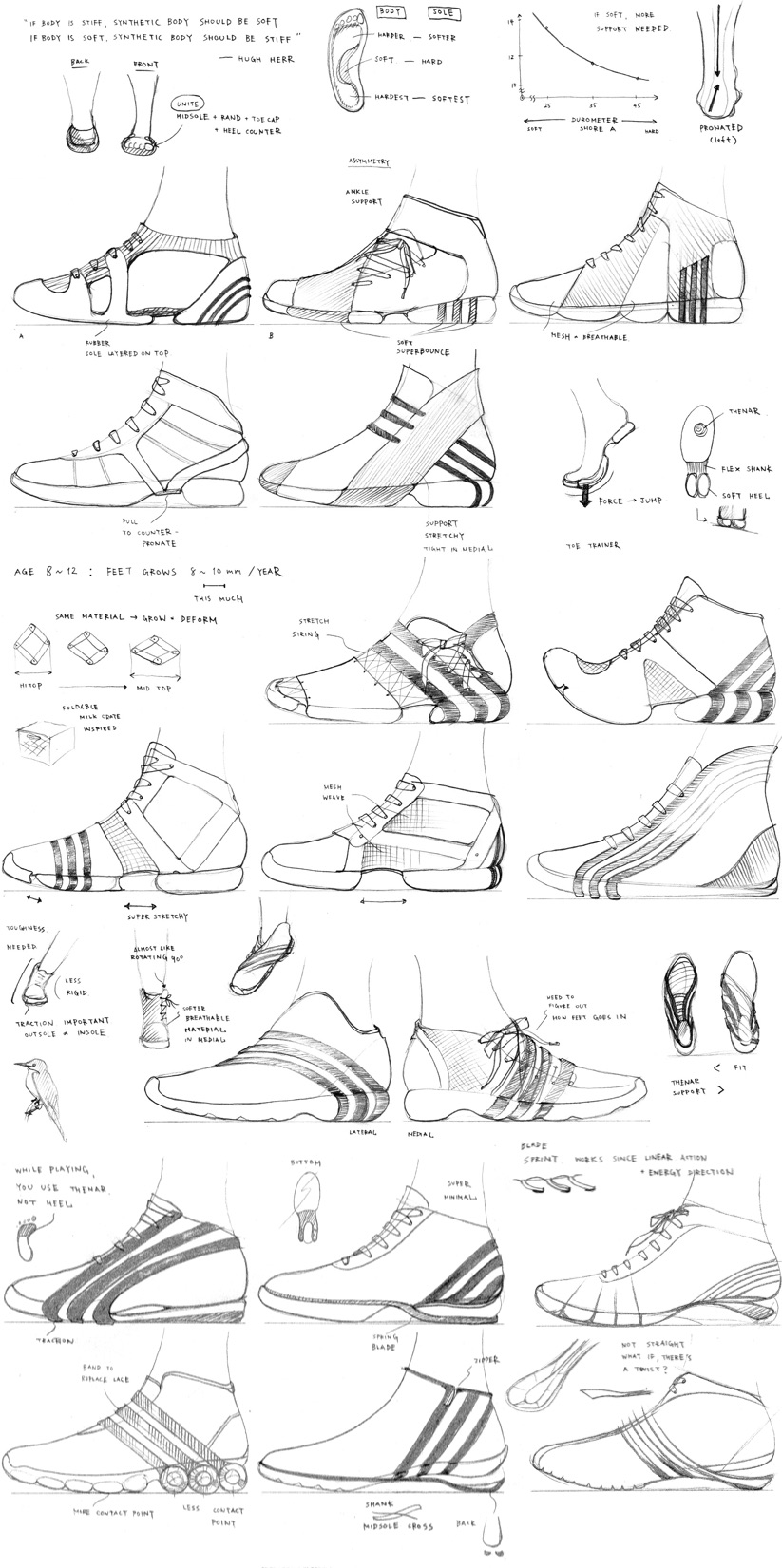 Concept Development
Training aspects
Force to use toes
Lightweight and minimal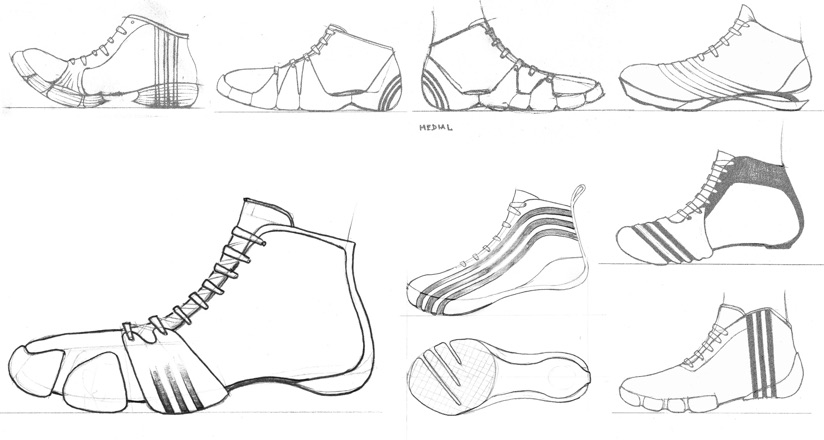 Quick tape model to explore asymmetrical design. Lateral and medial is too detached. Need to find a form that unite.

Three stripes wraps around the shoe and emphasize the outsole in toe.
Then This Happened...
On day 10 of our program, this historical buzzer beater happened. Portland was shaking! I still get chills, every time I see.
Features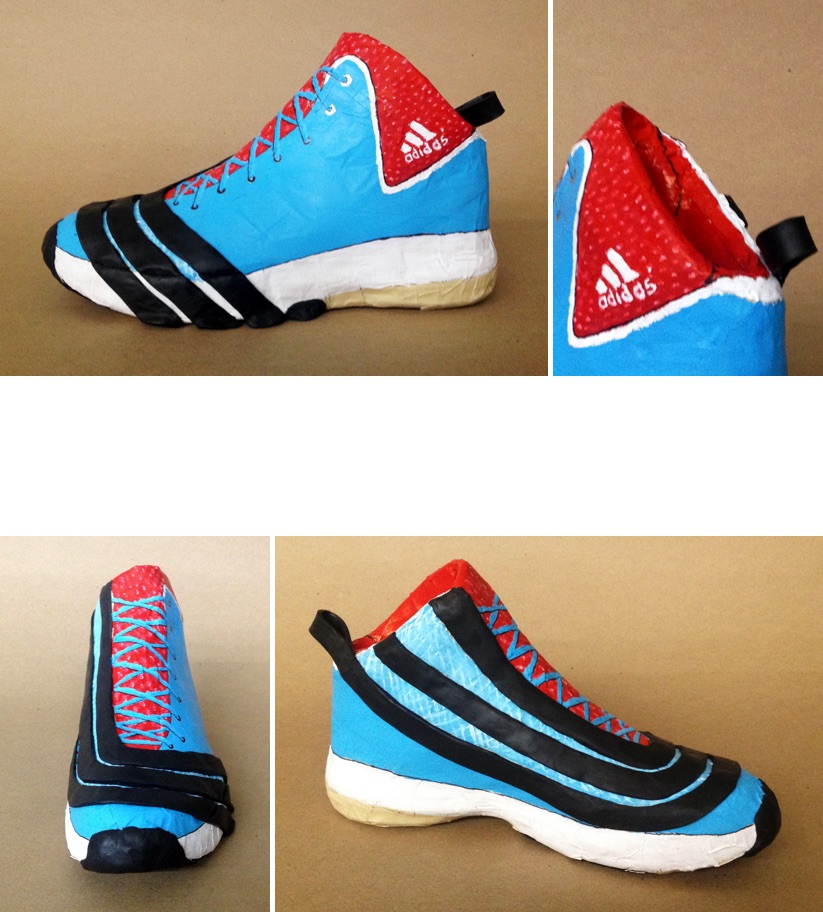 Color Materials and Finishes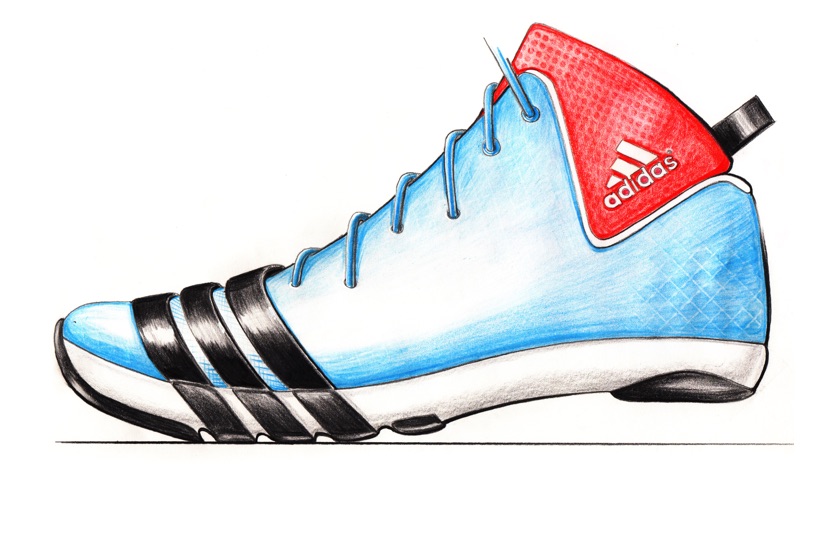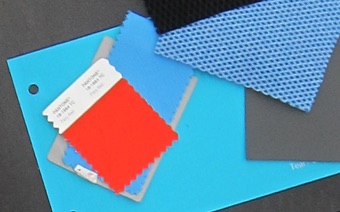 Key colors taken from Oakland Rebels (Lillard's AAU team)
Packaging
Every athlete has pride in uniform number, and this can only be achieved if you play in a team. Customizable box by poking holes to create uniform number. The form is driven from the symbolic milk crate.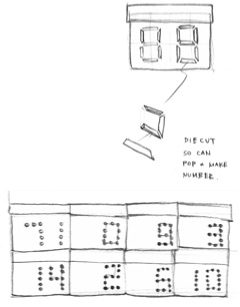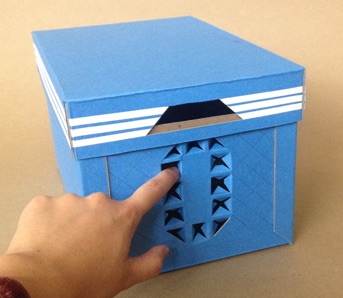 Orthographics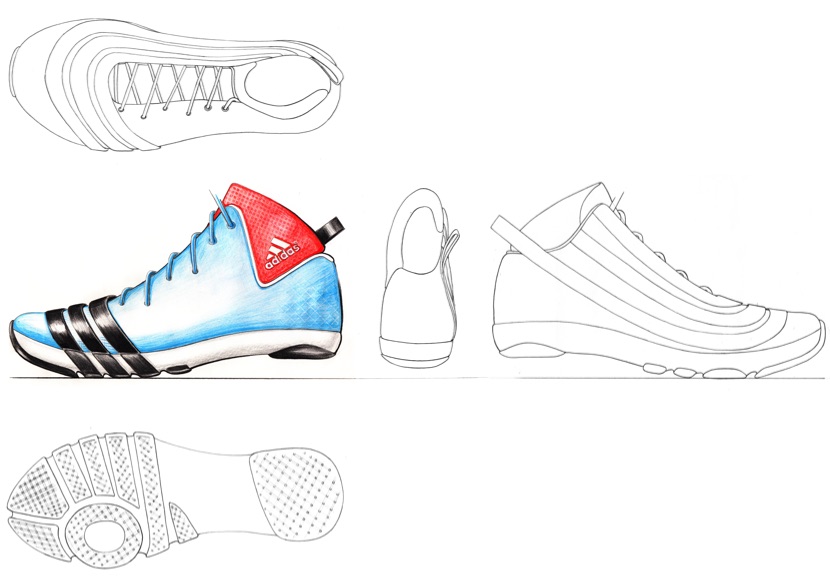 Lightweight, minimal basketball shoe specifically designed for children allows them to move quicker without hurting themselves.
Pensole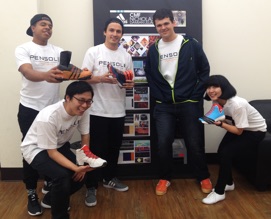 2 weeks at Pensole was a blast. Working outside of my comfort zone (I knew nothing about basketball...) in intense schedule was challenging, but rewarding. The experience opened up a whole new perspective: never fear to design anything.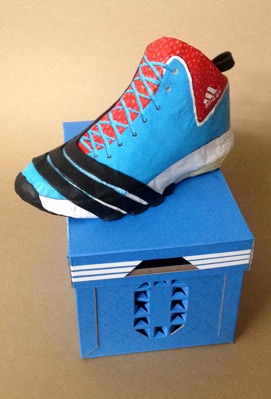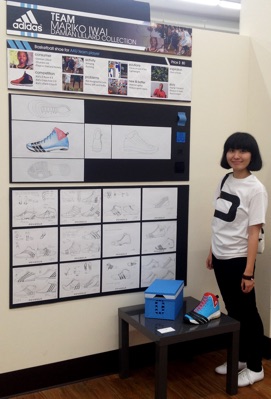 Very Special Thanks to:
Ari M.
Matteo P.
Nicholas S.
Kei Y.
for Interviews, Advice, and Support.